As you may have guessed, along side my great enjoyment of short stories, I also love comedy auto-biographies. If you do not believe me, please check out my reviews of Stephen Fry, Amy Poehler and Rik Mayall. I first registered John Cleese's new book after his appearance (with his cat) on The Last Leg. Apart from being generally hilarious, it got me thinking – this guy has been around for a while. Joining the BBC in the 1960s he was a part of the revolution of comedy, the movement towards the zany and bizarre that I find so hilarious. In my opinion, Cleese is a national treasure.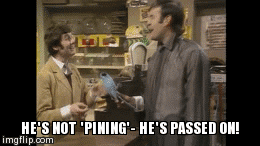 So, Anyway… details Cleese's life from around the age of 11 to the beginning of the Pythons, with a brief skip forward at the end of the book to cover the Flying Circus revival in 2014. It kind of seems like he managed to fall into a lot of his career based on accepting every opportunity which came his way – something we could probably afford to do a little more. The book takes a lot of time to discuss Cleese's creative processes, working with Graham Chapman and on TV and theatre productions.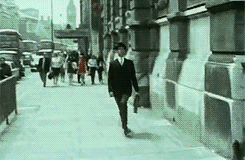 Cleese was ridiculously engaging to read, as can be expected, its anecdotal and occasional turn towards tangents making the experience a delight. I was particularly interested in his career experiences – as someone who hopes one day to go into TV production it was fascinating to see how the industry has changed. So, Anyway… also allowed an insight into a man who is often described as withdrawn from the press, some of whom choose to highlight his anger roles as a reflection of the person. To learn of his anxiety and fear of performing is refreshing, as he ponders candidly on why he turned out the way he did.
If you are intrigued by the vanguard of British comedy this is definitely the book for you, the comedy connections are ripe in this one. On the other hand, it provides an easy to follow read for anyone interested in biographies, with a little extra for comedy fans.